Discussion Starter
•
#1
•
Peach Blossom actually delivered on day 150. Not like her family normally does. They normally kid around day 153.
I missed the delivery, so no prevention kids. I just got back from a week's vacation and was sitting for my niece.
The doeling was born first and she had already cleaned her head. The buckling had just been delivered and was still in his sack. I picked them up and carried them into the barn to the kidding pen. She is a very diligent mother and rushed to their cries. She knows exactly what to do and is a great mother.
She's 18 months old and this is her first freshening.
These are also Boomer's first offspring. I purchased him in November. He is the buck I'd been having trouble with but he has calmed down and is respecting my authority as it were. It helps that he is currently vacationing at another farm...lol He will most likely end up as a breeding buck at that other farm. I just can't stand horns!
Peach about a month ago;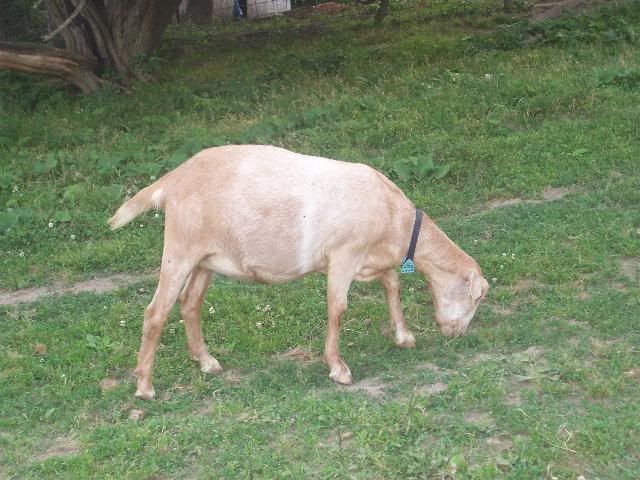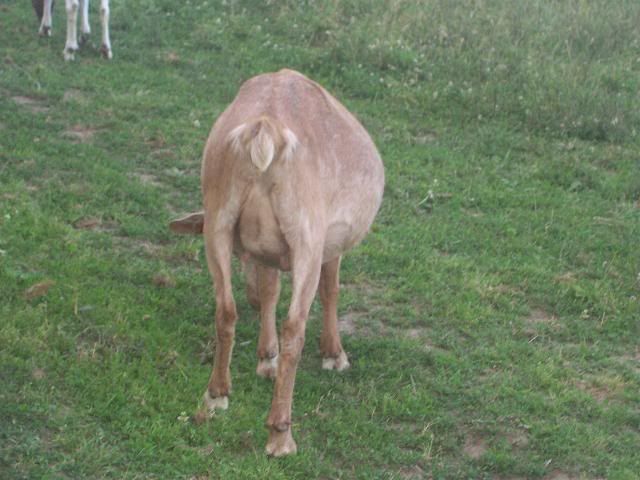 Peach is 5/8 Boer, 1/4 Saanen,1/8 LaMancha/Alpine
Boomer (Cherry Bomb);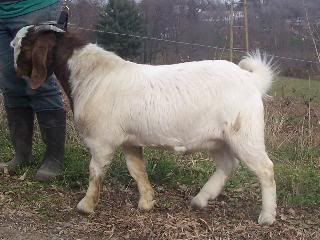 Boomer is 15/16 Boer and 1/16 Togg/Nubian.
Peach with her newborns yesterday;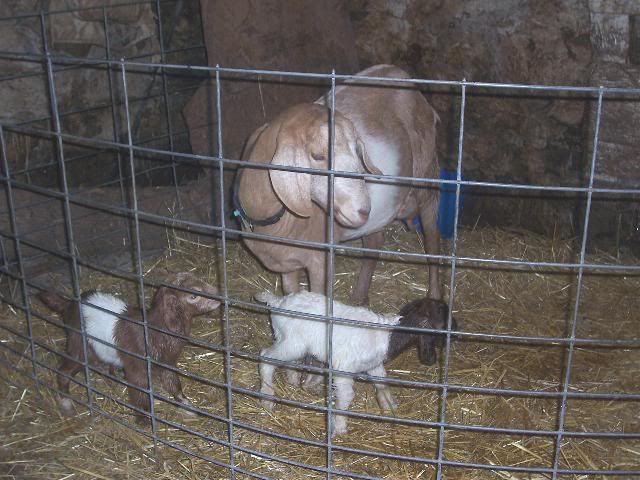 Doeling and first born on the left. Buckling on the right.
The kids are 25/32 Boer or a smidge over 78% Boer.
Nobody else appears real imminent, but I am able to feel fetuses in some other older yearling does. Not the 19 I had thought were due between now and October 2nd, but a fair number in any case.
I will have CAE prevention raised dairy cross doelings and Boer cross doelings available.