Discussion Starter
·
#1
·
My friends Doeling. I believe she is 7 or 8 months old. Last week she just went into an almost coma like state. The vets dont have a clue. They think either poison or a possible infection in the brain,
Anyways She gave her to me yesterday . Ok this is what it seems like to me.
only half of her body is working(one eye and two legs and so on)
Now dont get all negative when they first found her nothing worked she has gone from nothing to one eye following movement. .. twitching of her tail.. moving ears and baaing. We have built her a sling and I am massaging her legs to try to get a good circulation going.
We have to tube her fluids b/c all she can do is lap at fluids.. but she does chew and swallow on her own now which she could not do b4. so we are finding her fresh greens.
b/c she has laid about the same way for a week her neck is kinked. how do I unkink it if she will not lay on her other side? I have been massaging her neck to.
the "kink"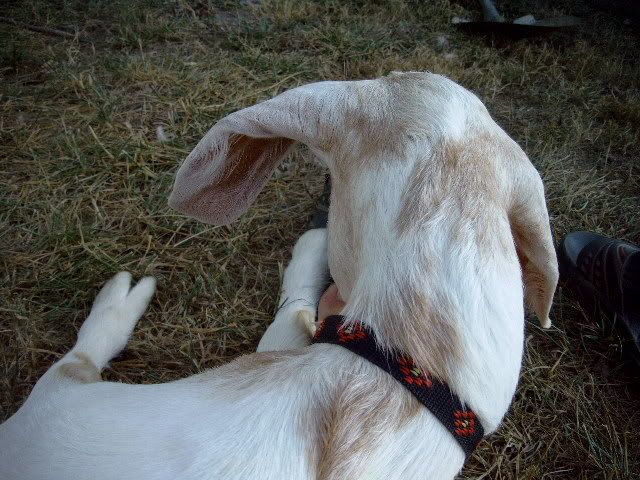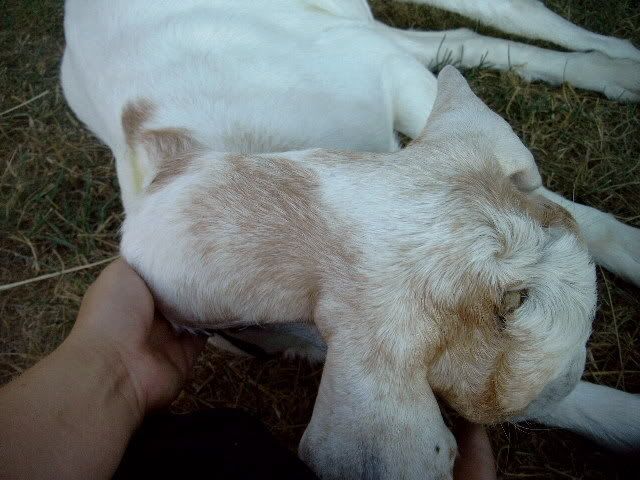 thanks in advance.
~`*Mandie*`~