Discussion Starter
·
#1
·
Silly question from a want-to-be rancher.
My future homestead is 20 acres and next to a river. While it is fenced on 3 sides already, it's open on the river side. It is fenced to the rivers edge. The river bank is about 10' high but there is 6 old washes that deer and other wildlife use right now. At one time it was just a hay field.
During the early hours of the day. The water level is roughly 6" to 1' deep. Once they start releasing water and generating electricity up the river. The water level raises close to 4'.
So during the early hours of the day, I can't think of anything to keep the cattle from walking around the fence, while getting a drink of water. Any ideas what I can do?
Attached is a Google Earth photo of the property. The dark line that runs from 12 o'clock to 9 o'clock, is a dry creek. Thinking of making a small pond around that area. I have a buddy that has a small bulldozer and he's ready to try building a pond but rather let the cattle drink out of the river if possible.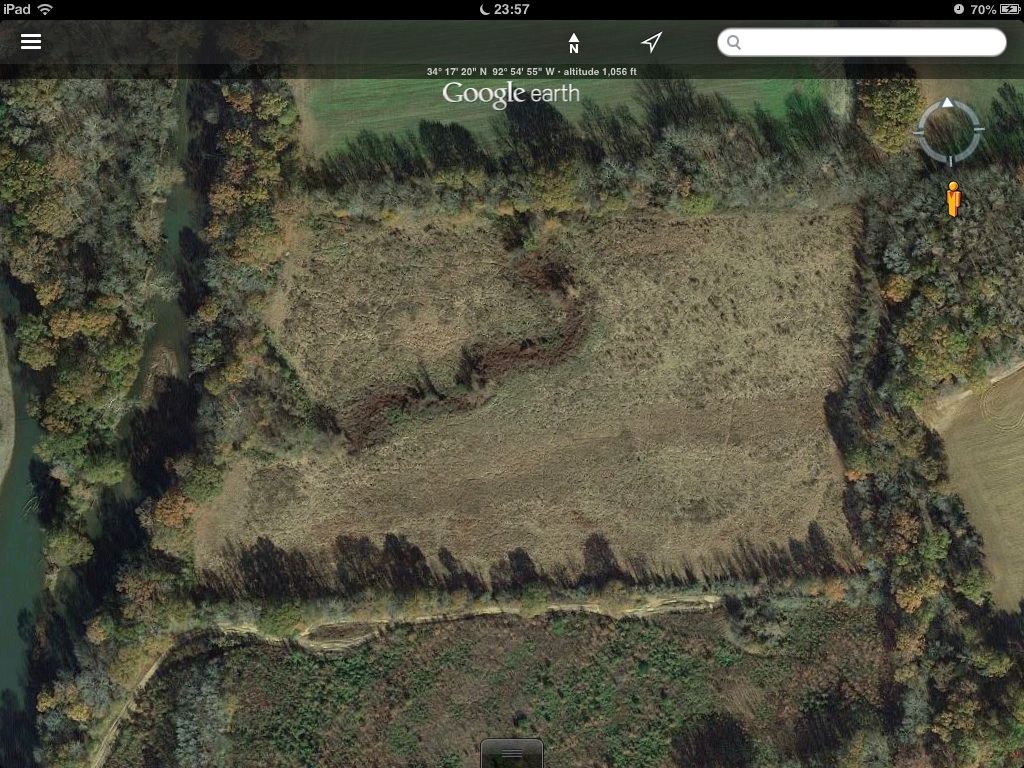 Thanks.