Discussion Starter
•
#1
•
Here's the deal; I paint cars and do wood work so I really don't want a fire source inside the shop, but I need heat and I'm cheap. Outdoor furnace to buy would have been in the $4000 range installed. Nope. Better idea.
$40 dollar wood stove from craigslist, 150 gallon oil tank (free), duct work and a $23 duct fan from amazon.
The theory is thus: wood stove out of building, oil tank is the heat exchanger, cool air from shop goes into tank, warm air pushed into shop, no flames around the enamel/lacquer/sawdust. Added air intake at the tank to prevent co2 problems...less efficiency, but less danger.
Put it together and had my insurance adjuster over for a look see before I tied into the shop. The response..."That will be just fine, can you help me put one together if I get the materials?"
Insurance signed off, no increase in premium. Fire department also liked the setup.
******* engineering at work today...first the greenhouse, now this...hoping the rest of the winter goes as well as today...knocks on wood.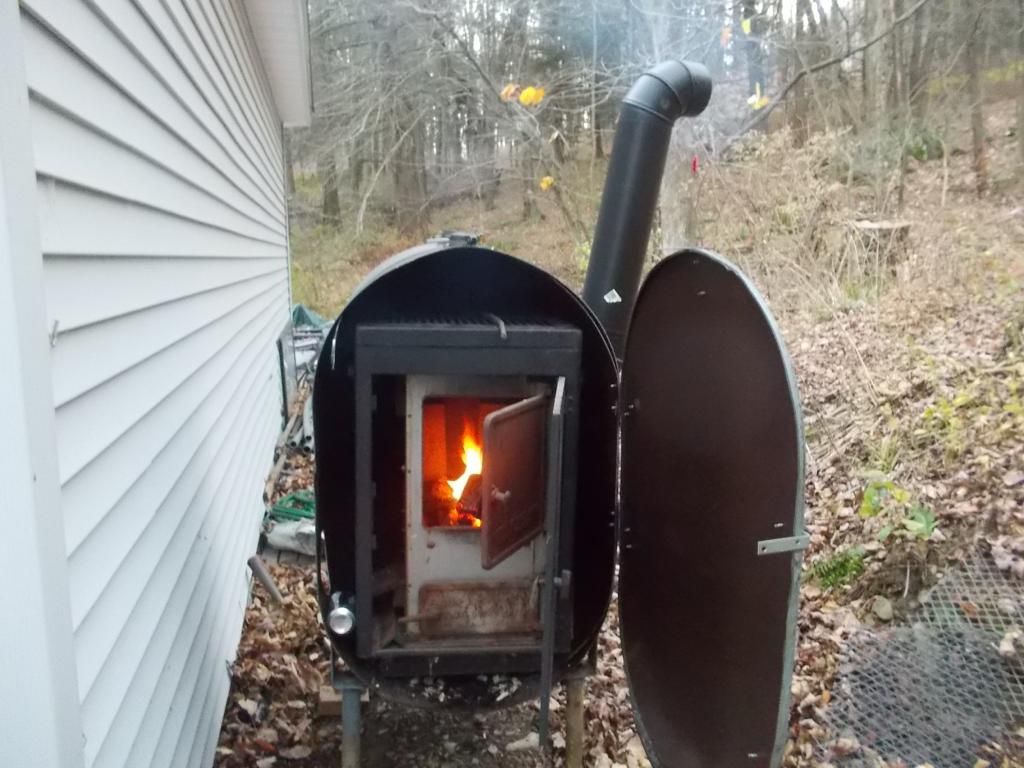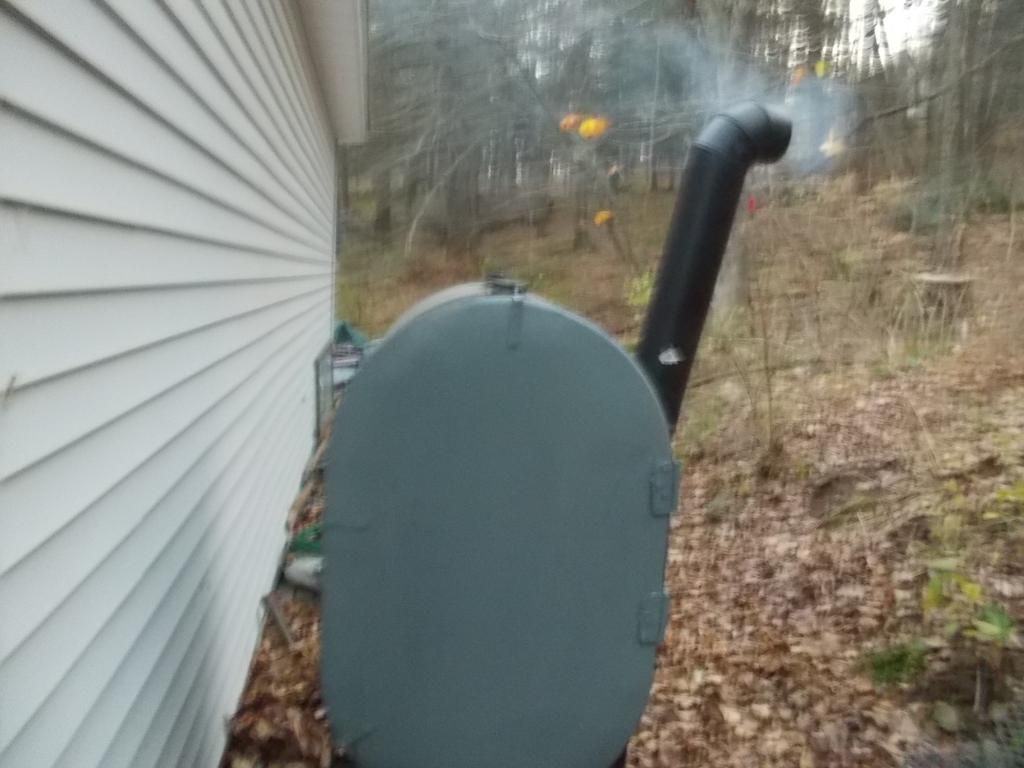 And yes, I'm going to extend the chimney pipe up...this was just a dry run. Duct work will be picked up soon.
Matt