Discussion Starter
•
#1
•
I am experimenting - partially for my own curiosity, partially to satisfy a constant request for "freezer pigs" and larger heritage style hogs, and partially because the opportunity presented itself. I have read that the outcrosses of Ossabaw are very evident, and so wanted to see for myself. And I do have requests to breed heritage girls to my boar, but I haven't been able to say what the piglets will be like.
I already have a decent sized group of pure Ossabaw's, and I was able to obtain 2 F1 Ossabaw x Berkshire sows. This was the dad with one of the Berkshire ladies...I don't know if a stool was provided or not, but he apparently got the job done even though he's much smaller!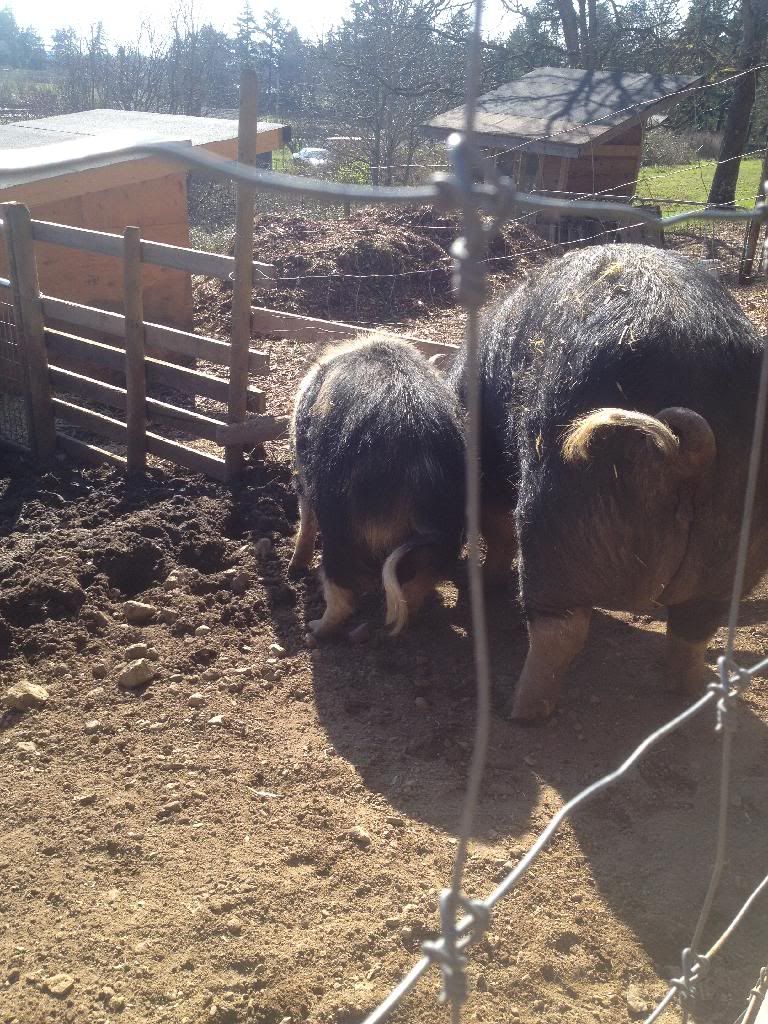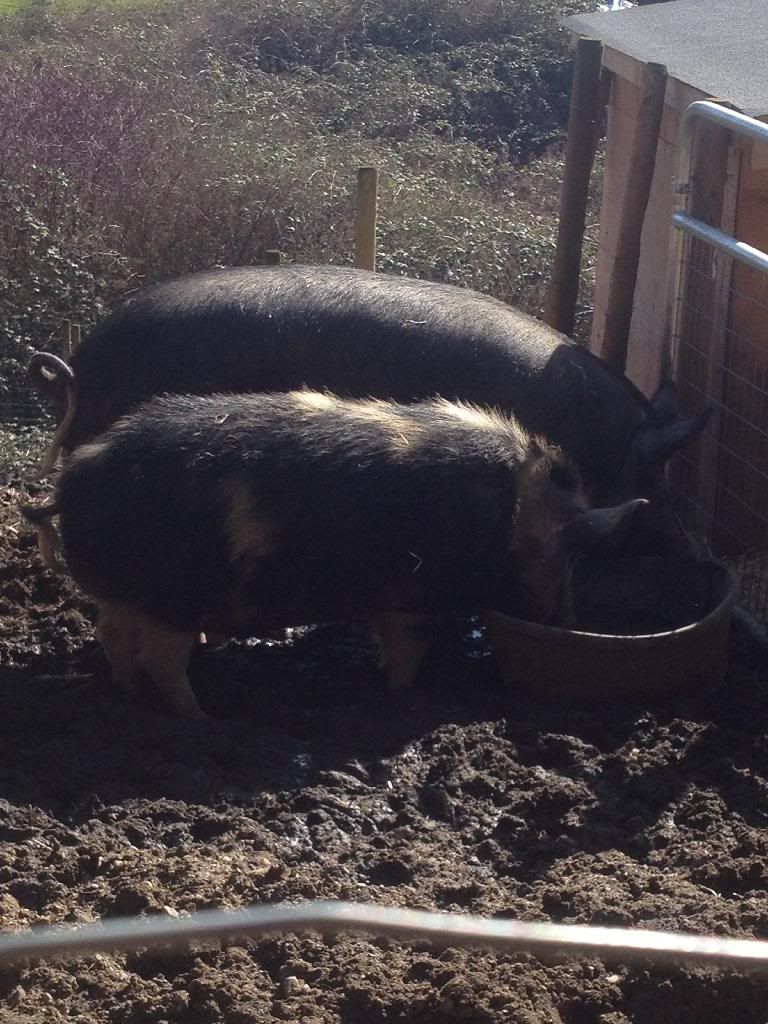 These F1 girls are very tame, very well mannered and very Berkshire in looks and size. I was curious to know how many generations after an outcross it would take for the Ossabaw traits to become dominant again. Well F1 generation in what I see in the two mommas, there is a whole lot of Berkshire and the only thing Ossabaw are the spots and some of the head traits.
And here is the F2 generation - which are already looking to be built more like Berkshires with the body shape, head shape and thick haunches, and they are growing like weeds but all my piglets do. I have another litter I'm anxiously waiting for...