Well what size are you looking to build. We had a 36' x 40' barn built this spring. I love it and so do the goats. We built along the line of a horse barn for resale value.
Here is the front just before we finished it.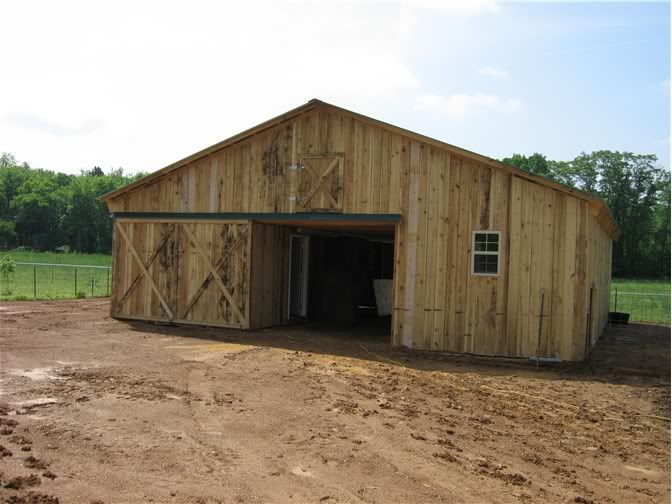 here is the inside view of the stalls as they were being built. The 2 on the ends are 12' x 10' one is the buck stall and the other is for birthing and new commers. The center stall is 12' x 20' and is for the girls.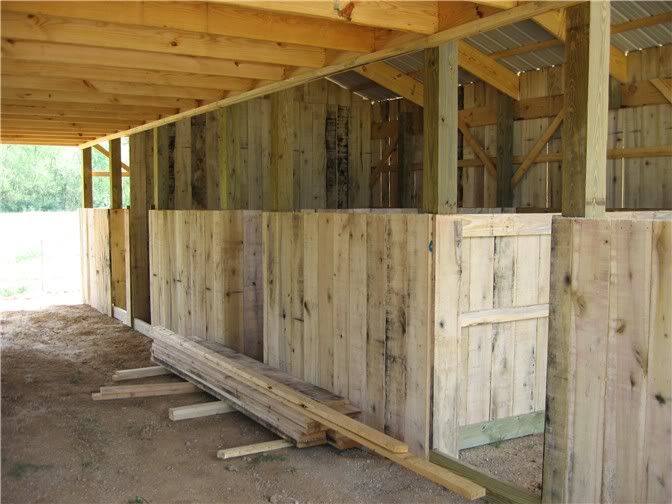 This view shows the exit door for the goats.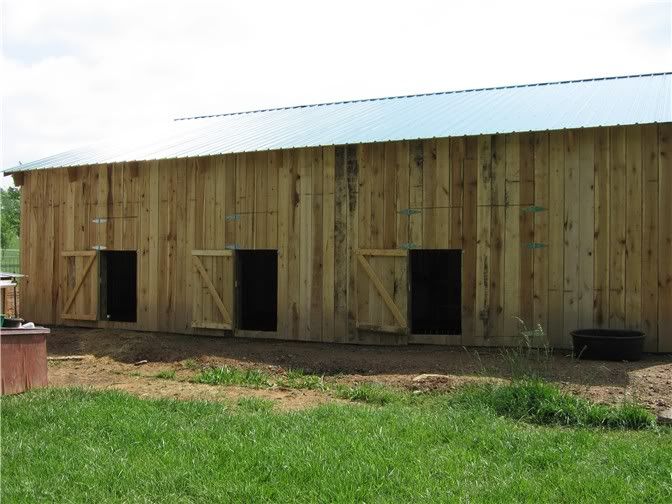 Here is the main loafing stall for the girls it is in the center and is 12' x 20' with a u shaped sleeping bench on one end.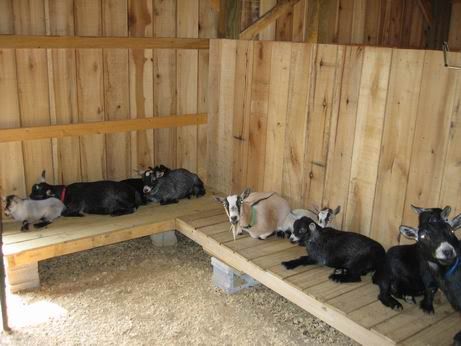 If you want to build one this size I can give you more info like ceiling hight, loft and tact room.