Discussion Starter
·
#1
·
Yesterday, I fired up the bread maker for a loaf of Italian herb bread and tried making yogurt cheese for the first time... :goodjob: It turned out great!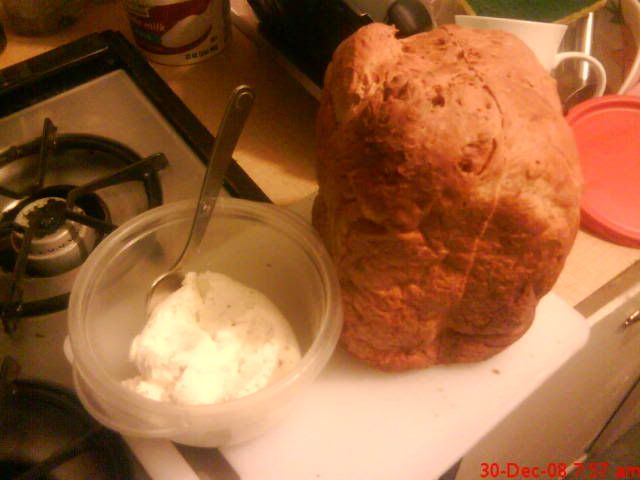 Not a very good pic--was taken with my phone...
The yogurt cheese was easy--I took three cups of plain yogurt and mixed in some garlic (1/2 tsp.), sea salt and pepper with a shot of parsley. Mixed it all together and laid it in a colander lined with cheesecloth (thank goodness Wally World sells it by the yard LOL!). Let it sit out and drain overnight, stirred it this morning...mmm! Kind of like soft cream cheese, a bit more tart but I like it!