Discussion Starter
·
#1
·
In the spirit of giving that seems to have affected this board, I am giving away 2 hand crocheted baby goat coats, pictured below (not certain of the colors).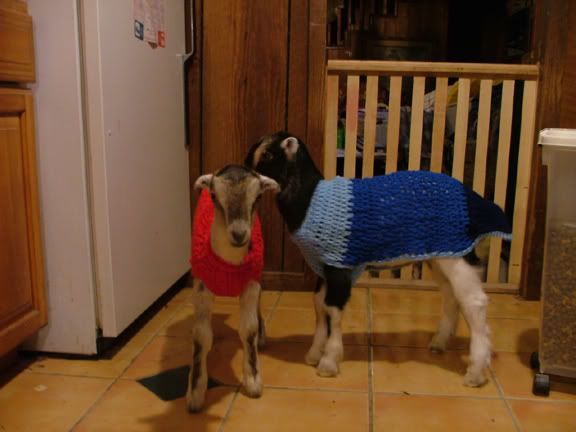 Enter your name in a post below. The name will be drawn out of a hat by my 10 year old daughter on Nov. 21st (two weeks from today). I have many colors so I will just have her pick out two that she likes, so the colors will be a surprise.
The lucky winner's gift will be mailed shortly after the drawing.