Discussion Starter
·
#1
·
Last Saturday Amazing G, Cousin C, and I went to see 'nduetime and her friend with goats. Trish's place is just beautiful! A lovely view no matter which way you face, but especially the views of the horse pastures and the goat hill! We had a great visit, saw pics of Isaiah (handsome baby :angel: ), and the girls had great fun looking for the guinea's nest. Trish blessed us with Miss Isabella Goatelini, a year old 1/4 Alpine, 1/4 Nubian, 1/2 Pygmy doe. She rode home in the back of my Explorer, and spent the ride sticking her nose in the girls' Happy Meals. When G & C weren't talking to well-mannered Isabella, they were keeping an eye on Bumbo and Sunflower, 2 Muscovy ducklings that we got from Trish's friend.
We will find a suitable gentleman caller to court Isabella this fall. G is looking forward to milk and cheese and BABIES! :dance:
Isabella and SweetiePie seem to have worked things out between them with a minimum of fuss, and are sharing each other's company at a polite distance. I'm sure this will change into cuddling together over time.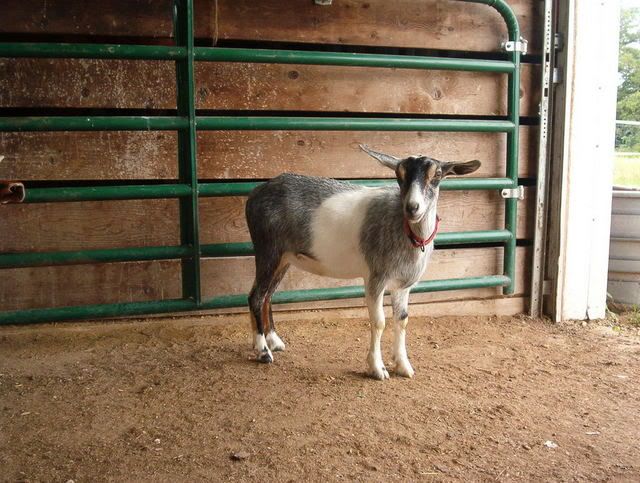 Will you tell my old mom these people don't believe that you gave me all the grain and hay I wanted? Heathens!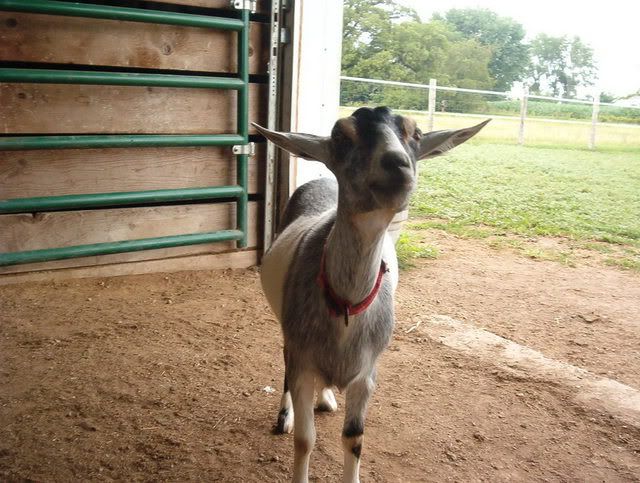 The duckies
I put them in at night, they were just in the garden with me for a stroll They enjoy the grass and the puddles on the tarp