Discussion Starter
•
#1
•
Here's how I ply 4+ plys. I started plying lots of plying because I have gotten used to spinning lace weight yarn and it takes too much attention for me to spin heavier.
Once I started plying lots of plys I noticed that most patterns are marked like worsted weight (10 ply). This makes it incredibly easy to spin a weight of yarn that you need. (Take apart commercial yarn and look at the weight of singles and that's what you need).
When doing more than 4 plys you need to take the yarn off the bobbin and wind into balls. In the photos I am working on a 6 ply in two colors for contrast.
1) Arrange your balls for spinning. I usually have 3 balls in my lap and split the remaining on one or both sides. For the photos I have 3 in my lap and 3 on the left side.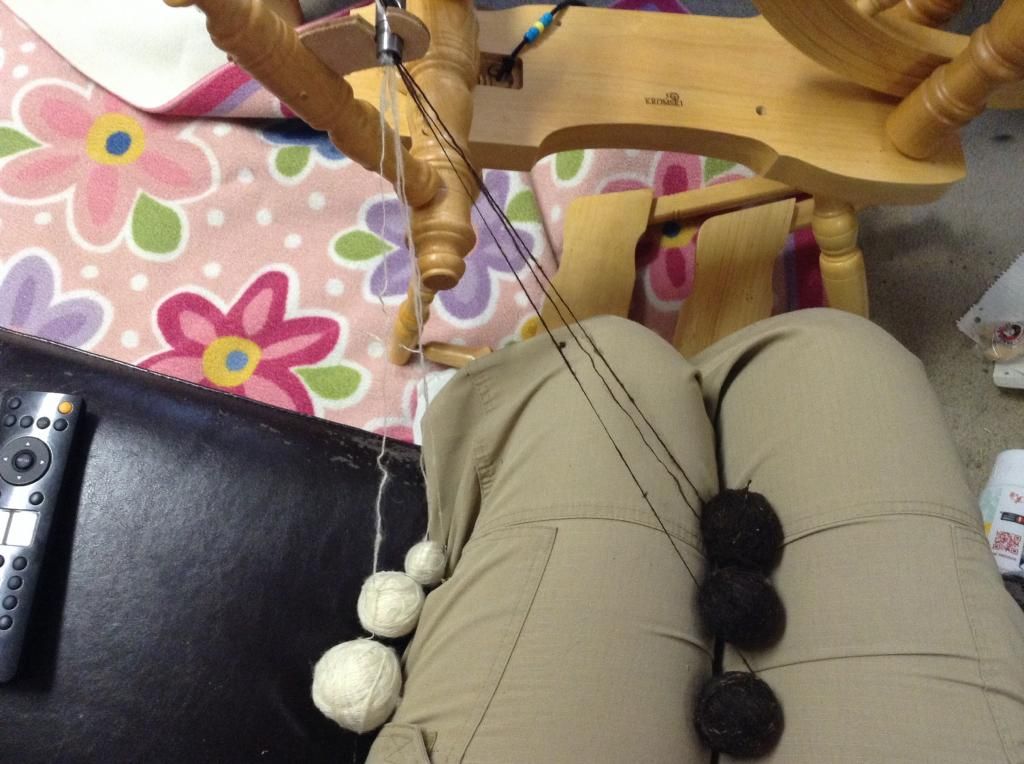 2) pick up the ends and hold them in your hand.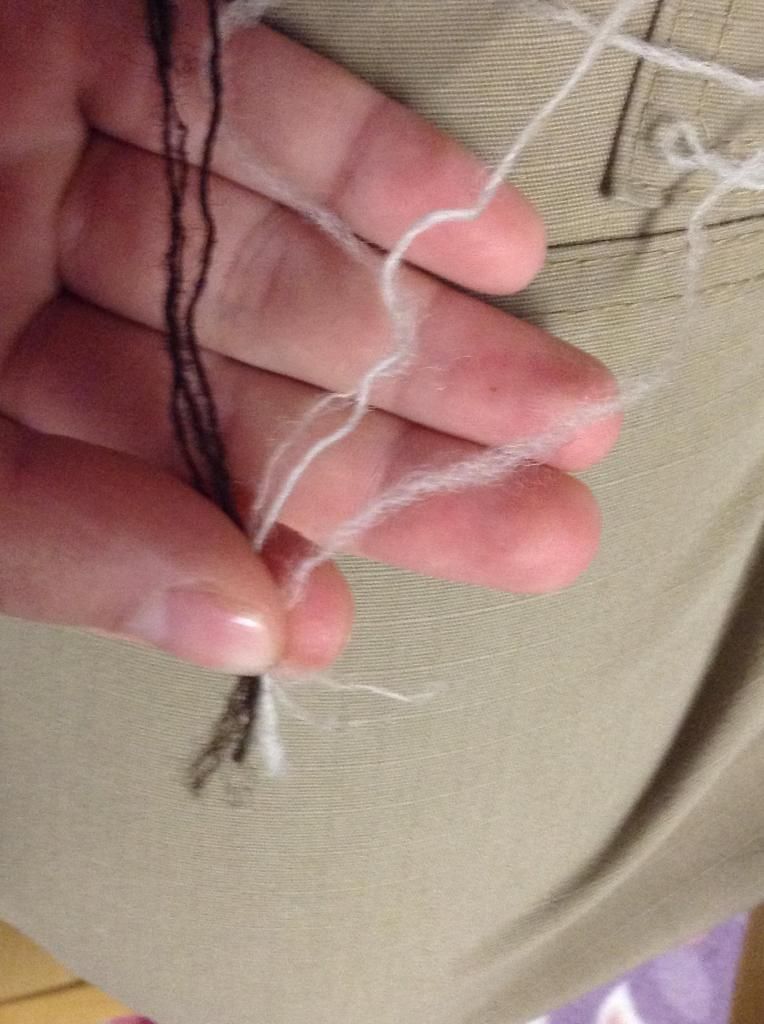 and tie them onto the leader with a square knot.