Discussion Starter
•
#1
•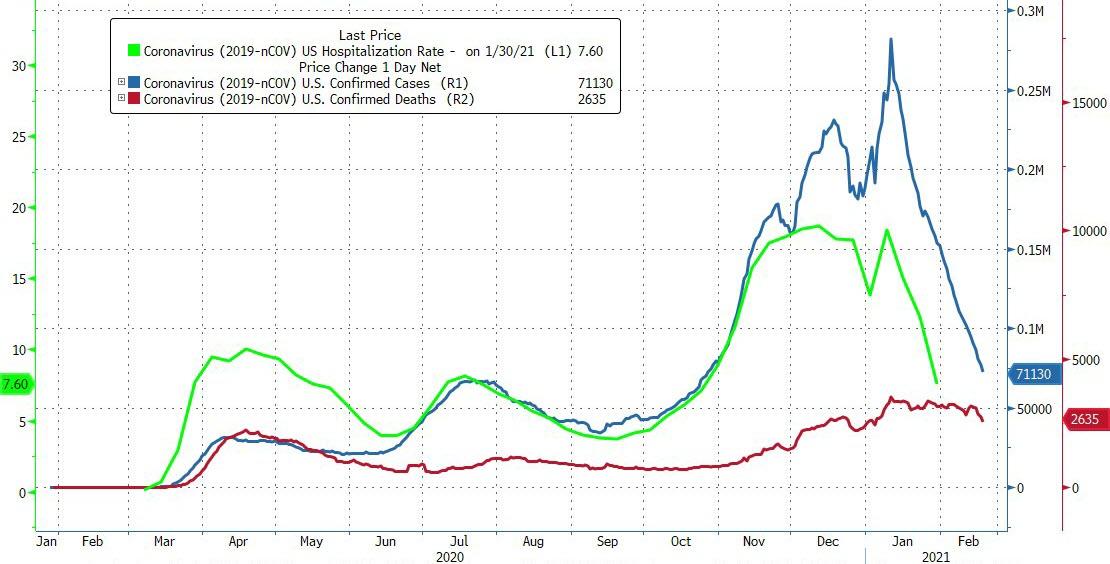 "Experts should level with the public about the good news..." exclaims Makary (who is likely on the verge of getting canceled), as he cites the "miracle" 77% drop in cases over the past 6 weeks and that testing likely only captured about 10% - 25% of infections; he extrapolates that to saying 55% of Americans have natural immunity (and add to that the 15% of Americans that have been vaccinated). Additionally, he cites Scott Gottlieb, former FDA commissioner, who believes that 250mm doses of the vaccine will have be delivered to 150mm people by the end of March.​
​
"There is reason to think the country is racing toward an extremely low level of infection.

As more people have been infected, most of whom have mild or no symptoms, there are fewer Americans left to be infected.

​
At the current trajectory, I expect Covid will be mostly gone by April, allowing Americans to resume normal life." zerohedge

"​