Discussion Starter
·
#1
·
I live in the california desert. I am surrounded by crushed granite sand.
I am trying to use goat berries and bedding for gardening.
Problem is the goat berries seem indestructable. I don't know how to turn them into soil.
I filled a plastic wading pool with goat berries and litter and added some water in hopes that I could use it as a container garden a few weeks ago.
Now when I looked at it today I have found I am growing some kind of maggot. here is a picture - the upper one shows the maggot and the lower one shows the pupa (I think):
http://img.photobucket.com/albums/v633/alidansma/bugs.jpg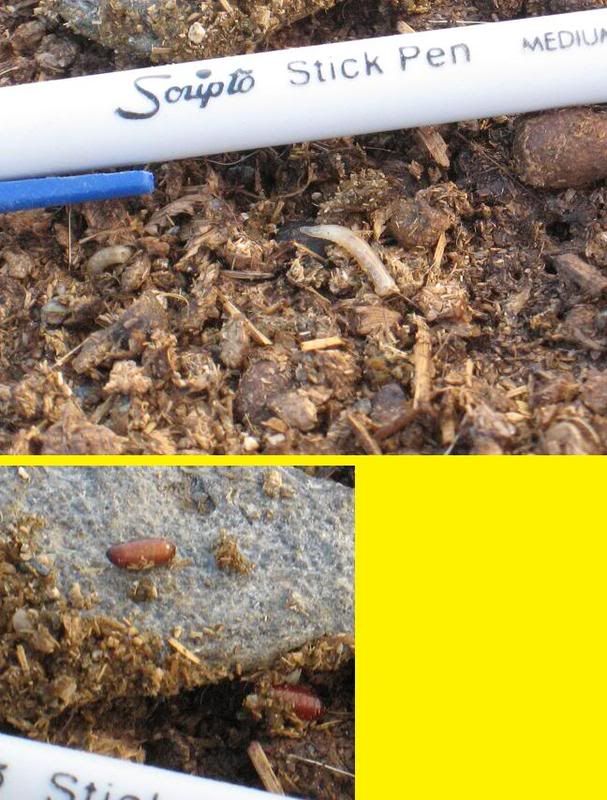 I don't know if they are fly maggots or what, but there is about a million of them.
Are they harmful? Should I try to eradicate them?