Discussion Starter
·
#1
·
It's almost a month since I planted up this main vegetable garden as a no till/grass clippings mulch. In the meantime it got blasted over 3 times with heavy downpours of rain, one wicked day of wind with a sever gust that made the news locally. But, it is coming along and though about 1/3 I consider a loss from weather damage, the rest is holding on and progressing about what I'd expect for about mid July. This is just the overall area with the feller in front who likes his picture taken. :shrug: Not much to brag about, so we shall see how things progress from here.
This is the other garden plot (3 sisters) of corn, squash, melons, and beans. The corn was bent down pretty good after the high wind, but with some help straightening and remulching things, it's doing okay now. A couple of different views.
this was June 14, when the 3 sisters plot was just ready to be planted up.
closeup of the pole bean plant that is to climb up the corn as both grow upwards.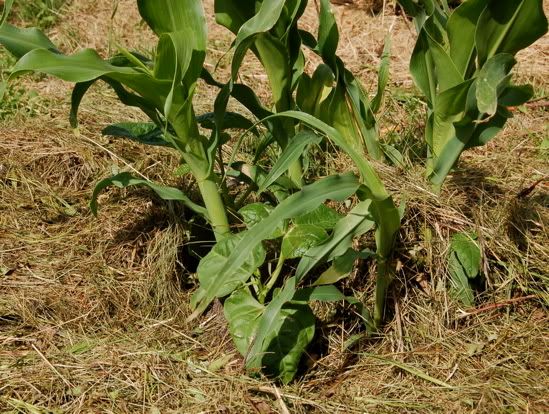 that's it for now. Don't want to get too carried away, and still keeping fingers crossed the the weather cooperates a bit better for the rest of the growing season.