Discussion Starter
·
#1
·
Okay, we just went out and messed with the fence. Long story short, hubby disconnected everything from the charger, including fence ground rods, and zapped himself directly off the hot terminal, and barely got a shock. When we test this charger with the tester that I have, it has bright lights all the way up to 7000V, and a nice loud POP sound. This charger is a plug-in model, so it's got power to it.
The charger is made by Gallagher, it's the Wrangler model. Box says "1 Joule of stored low impedance power", charger says on the front: "110-120V AC, 60 Hz, 0.008A"
I've left a message for the US office for Gallagher, but of course they're not in until monday.
It appears that both the charger and my tester are malfunctioning. Here's pictures of my setup (sorry, I didn't get one of the charger itself).
Any suggestions would be gratefully accepted! We'll probably do the bucket of water on each ground rod just for good measure, but it seems that the problem lies with the charger, right?
THANK YOU!!
Tracey Mouse
TESTER: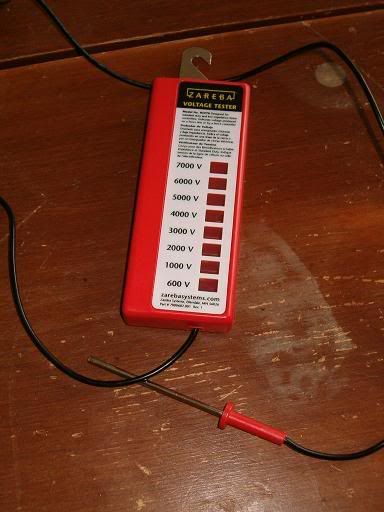 GROUND RODS #1-#3: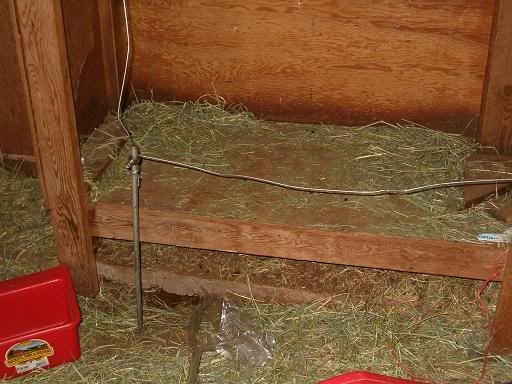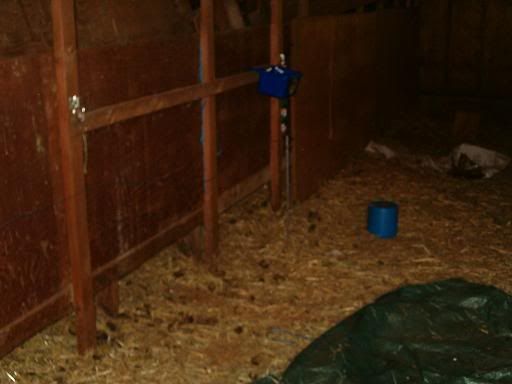 CUTOFF SWITCH:
CORRAL FENCE: