Even though not as fancy as yours, we have had the most exciting success with repairing our cookstove and making it a very efficient-joy-to-cook-on-and-be-around cookstove. From another post of mine,
The
cookstove
is just a joy. We got it in Vancouver for $125 CDN (about $87.50 USD) at a garage sale. The woman said "get it out of my garage", OK we did. We spent about another $125 fixing it [we have a great shop in Vancouver (Y. Franks Ltd) that is like the store that Nancy in Maine described]. It works great and has a warming oven. Once you learn to cook on it then it is the best. I sealed it up real good with new gaskets, and got a new grate and handle to lift the top to put wood in from the top instead of the front - much easier and bigger wood can be used. It is so nice to start it in the morning. It is a 1934 Fawcett.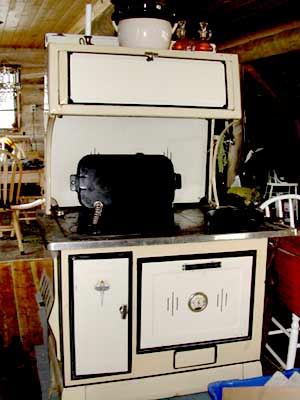 Katie II the Cooksotve
Good luck and good cooking!
Alex