Discussion Starter
•
#1
•
I'm getting a little techie with my new smart phone, so thought I'd share a few pictures of the last ten days. :gaptooth: Sometimes thinking of taking pics with my phone eludes me and I miss many photo opportunities.
Went up to southfork (west side of San Luis valley above Alamosa) a few days ago. and then up over Wolf Creek pass to Pagosa Springs. I know a few on here have said they hunger for the mountains. A heavy little snow squall dumped a couple inches of snow on top of wolf creek. Didn't even think of taking a picture then? Here is one above South Fork. The mountains here have suffered some big fires and a lot of beetle kill on the spruces....thousands upon thousands of acres.
And a pic of the Rio Grande near south fork.
Got to spend time with my newest grand daughter recently too!
Trying to get a few more loads of wood cut. Still havn't split any.
Two of the boys and I went deer hunting just a few miles south of here last weekend. #3 son drew a buck tag, #2 son and I bought leftover doe tags. We all filled.
Picture of the area we hunted.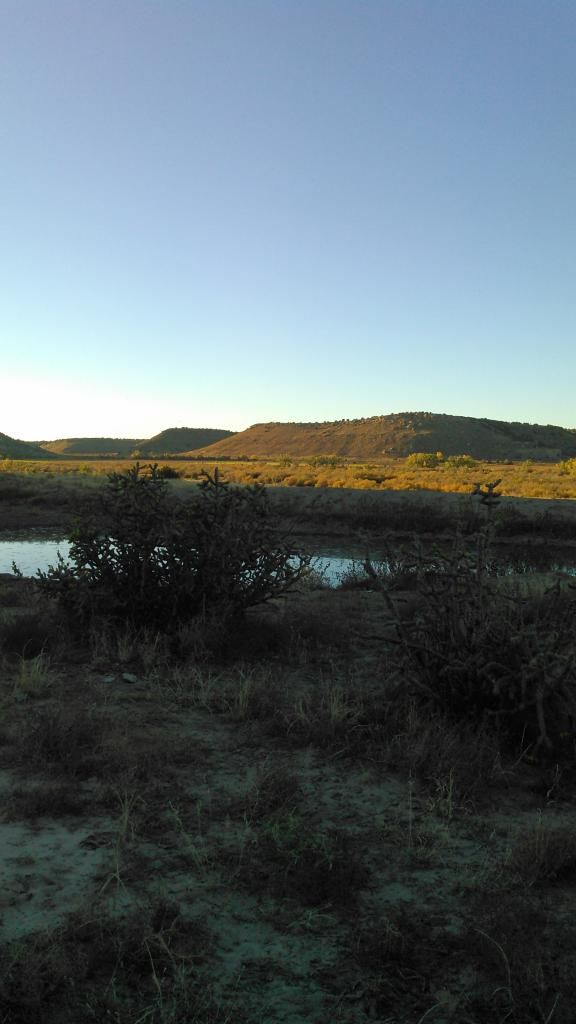 #2 bringing wood to camp.
#3's first deer. He was a happy camper!
Whitetail have moved into this area heavily in the last three decades. We used to just have mule deer. I took a muley doe, #2 took a whitetail doe, and as you can see #3 took a whitetail buck. The river is the purgatoirie, otherwise called picketwire by locals. Full Spanish name of it is, Rio De Las Animas Las In Purgatoirie....River Of Lost Souls lost In Hell. Our camp was just directly south of where I grew up. The river once served as the border between the US and Mexico. At the head of a short side canyon there is a spring with a maltese cross petroglyph and other things that aren't discernible.
And lastly one of my seemingly camp duties was cook, I kept it pretty simple and was making hobo pies.